Welcome post
Welcome! The Admin and core-team of our Vintage German Pattern Books FB-Group have expanded to our new website!

Our plans and progress for this website, like so much else, were curtailed by the Covid-19 pandemic and we are slowly getting back to work. This is definitely our Beta-Version 3.1! There might be unexpected hiccups but we have to begin somewhere!

We are opening our services to sell more E-patterns of designs from our Vintage German Pattern Book collections. We are also progressing to new features, which are unavailable on the Facebook platform. We can now make use of the more flexible options here to show you what we are doing with our patterns and fabrics.

We recognise you want to sew vintage inspired garments that are truly authentic, or maybe a 'one-off' design that nobody else has. Perhaps you need a garment for reenactment events from a certain year or for a specific purpose. Many of our patterns can be downloaded immediately and over the coming months we will continue to add new designs. In the meantime we will post pictures of the new designs we are preparing in the 'Vintage Gallery'. Inga is continuing to provide her unique service of bespoke hand traced patterns at Everlasting Art Design.

Shortly, the mailing list will be activated. It will be a private list that is NOT given to any second or third party. The aim is to provide a simple update of the designs we have added to the website, in the meantime, use the Contact/ISO Form to send your email address and we will add it to the list. Warning :), there won't weekly (or worse, bi-tri-weekly!) spam emails telling you how many cups of coffee we've enjoyed or convincing you again and again how 'awesome' vintage patterns are (you already know that!).

Welcome, come join us and most importantly get sewing and make these designs alive again!
All my best Rebecca
and also Inga and Maritha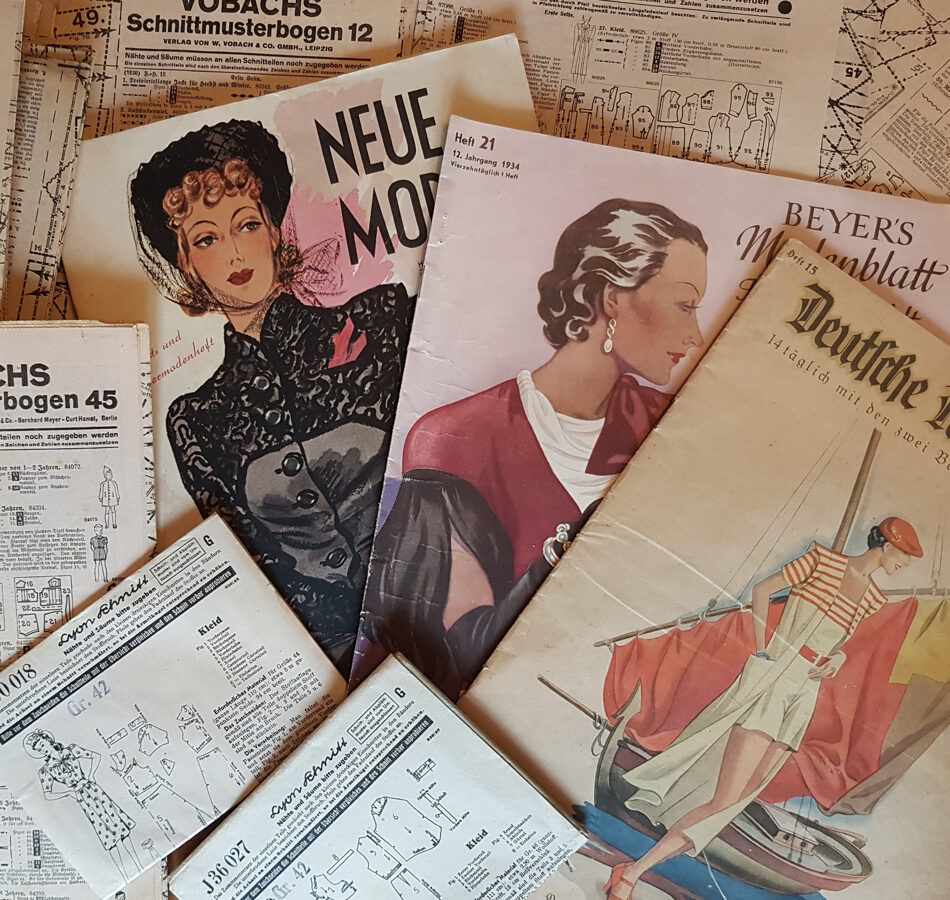 To edit a post, just click Edit post at the top of any post. To add or delete a post, open the full-fledged Blog editor from the left toolbar.
No comments
Leave a reply